SPORT PACK WARRANTY: Every Sport Pack comes with FREE lifetime replacement of broken cups.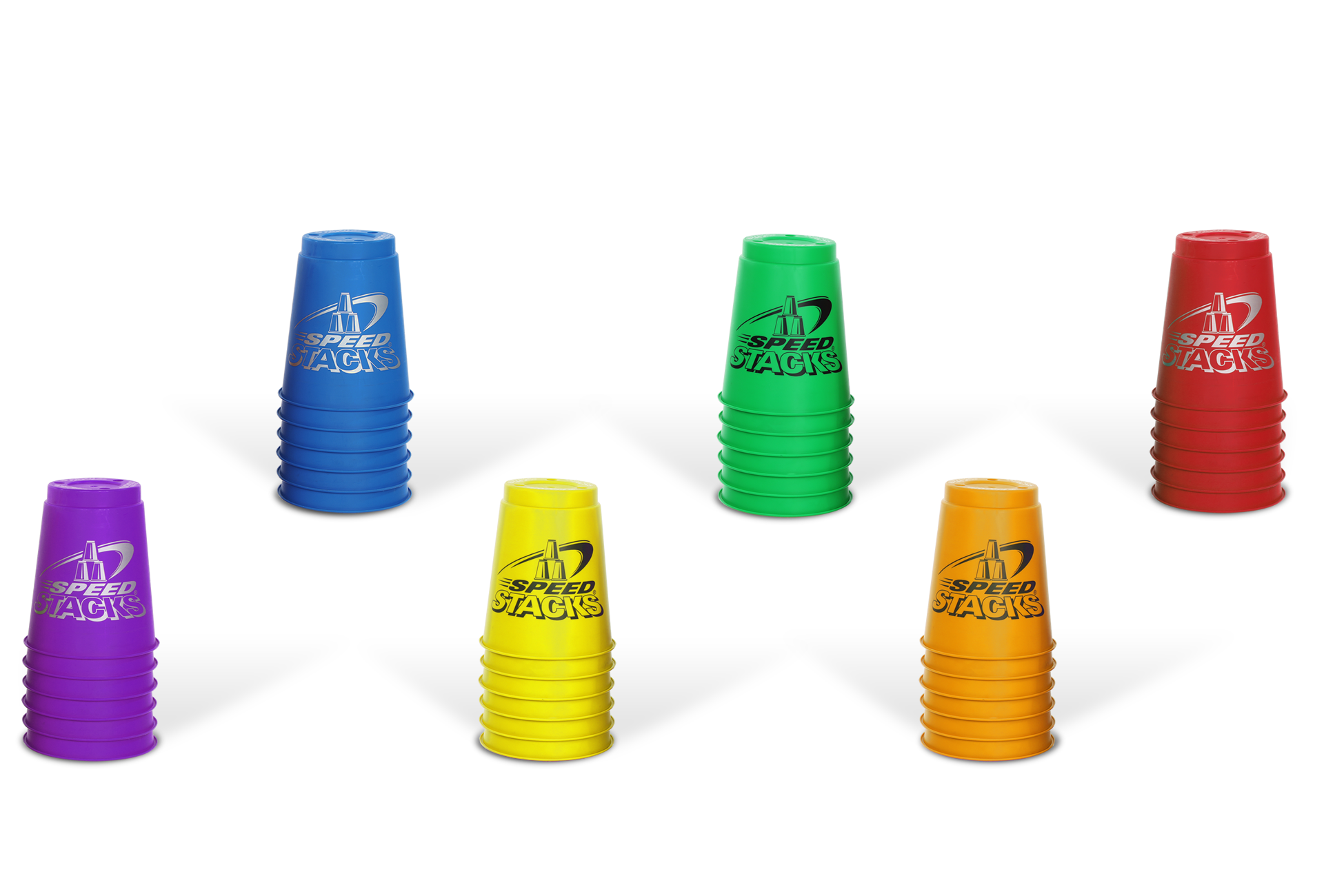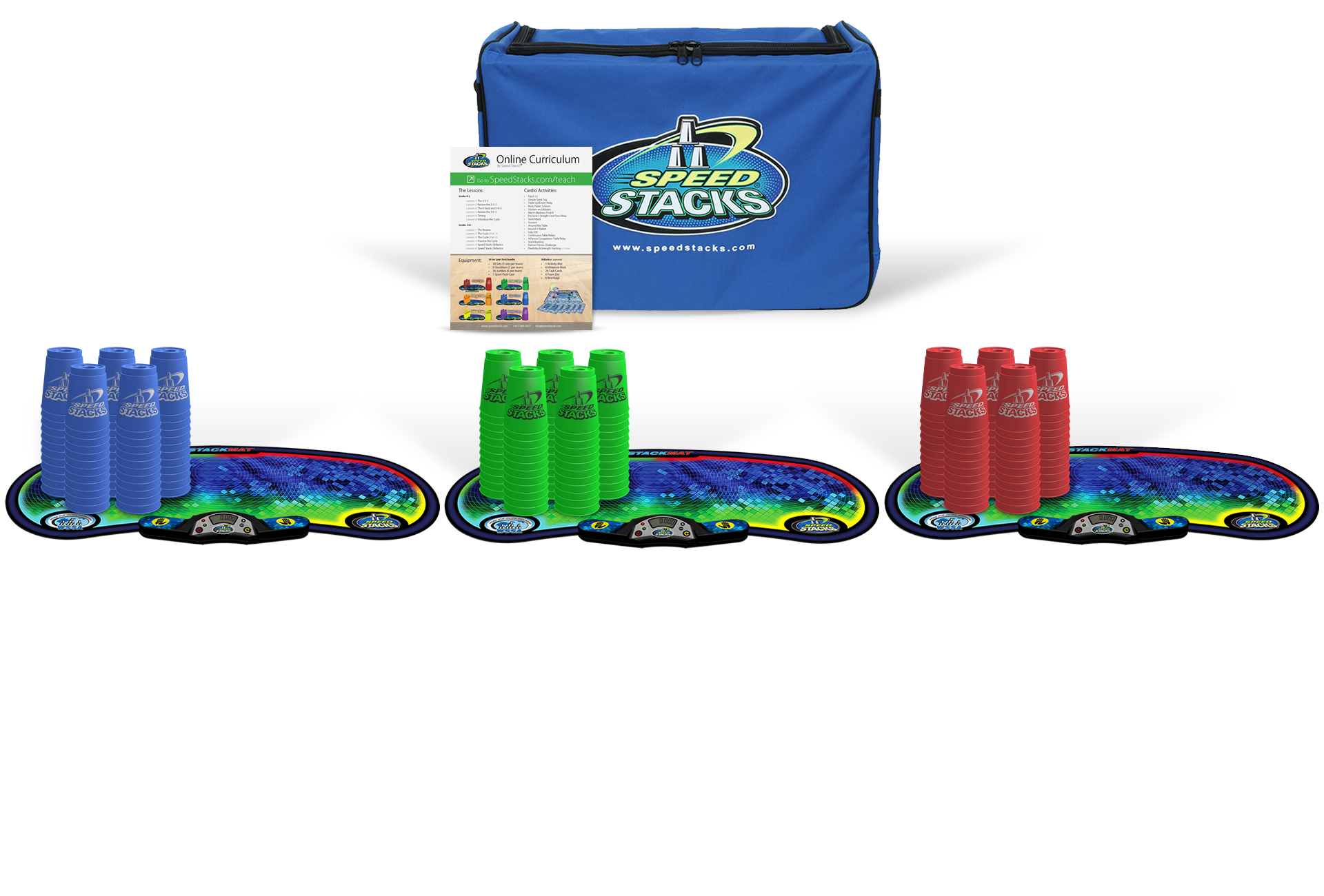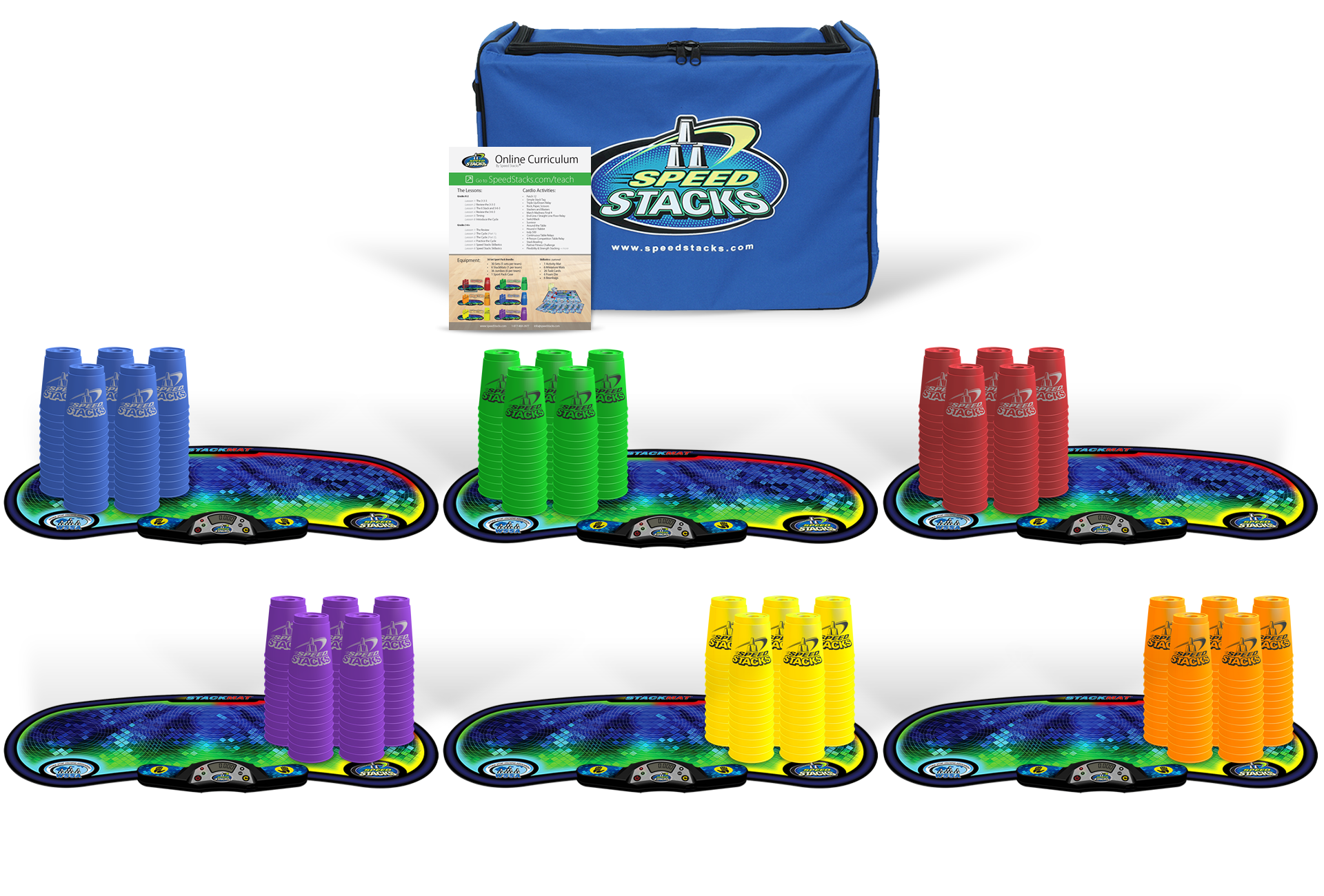 Additional Media
Product Details
Team Format (6 teams)
30 Sets and 15 Sets (5 Sets per team)
30 Set - 6 StackMats and 15 Set - 3 StackMats (1 per team)
1 Sport Pack Case
Online Stacking Curriculum with Video Instruction
Product Description
A Sport Pack is the best, most economical way to get a program started. The program is team based where each lesson utilizes a 6 color team format. All Lessons are SHAPE Standards based with written Objectives following the below format.
Warm-Up
Teach
Cardio
Manipulative/Cognitive
Cool Down
Skill Assessment
Starting a sport stacking program is easy. A Speed Stacks Sport Pack provides everything you need for a successful sport stacking program with enough equipment for your entire class to participate at once. Sport Packs include everything you see here, plus step by step instructions on how to teach your students the proper skills to be successful.
450.00
Write Your Own Review