Notify me when this item is in stock: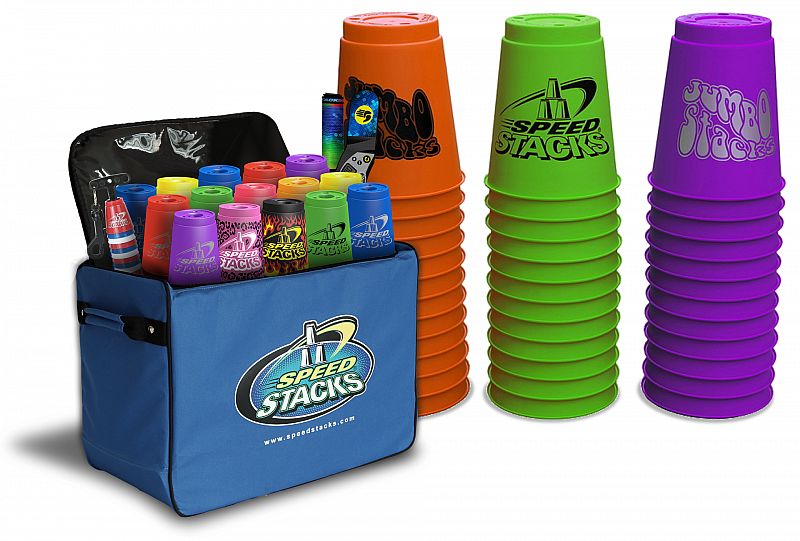 Additional Media
Product Details
A padded soft shell case
Speed Stacks sets in assorted colors (Snap Top Ready)
1 StackMat Pro (precision timer and mat)
One set of minis (colors may vary)
Online access to Instructor Guide and StackMeet Manual
Lifetime warranty on all cups
12 Orange Jumbos
12 Green Jumbos
12 Purple Jumbos
Product Description
A Sport Pack is the best, most economical way to get a program started.
Starting a sport stacking program is easy. A Speed Stacks Sport Pack provides everything you need for a successful sport stacking program with enough equipment for your entire class to participate at once. Sport Packs include everything you see here, plus step by step instructions on how to teach your students the proper skills to be successful.
Upgrade your Sport Pack: The Deluxe upgrade includes 4 StackMat Pros (4 Pro Timers, 4 Mats and 4 Gear Bags) The Sport Pack already includes 2 Mats and 2 Timers, upgrading to the deluxe gives you a total of 6 Mats and 6 Timers.
NOTE: Color / Design is subject to change.
Jumbo Stacks are great for PE teachers who want to add something new to their sport stacking program.
They are a perfect way to turn up the fun and add more movement at the same time. Floor relays and doubles stacking are a whole new challenge with these large scale cups. Three different color sets of 12 Jumbo cups are included so the whole class can participate at once. Each Jumbo Cup is 27cm high x 23cm diameter
850.00
Write Your Own Review